Stop Air Pollution Ageing Your Skin this Winter
Stop Air Pollution Ageing Your Skin this Winter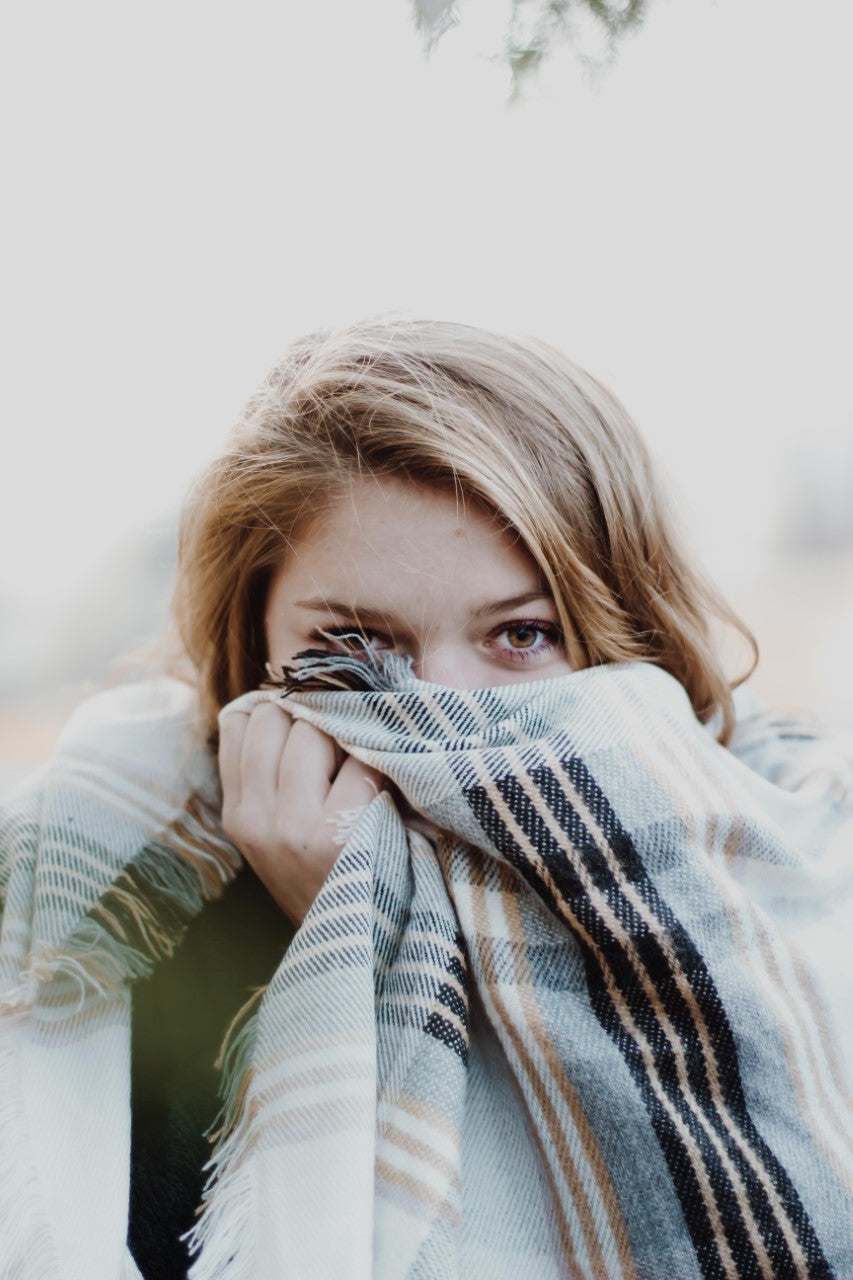 You may have used sunscreen to protect your skin all summer, but is your skin safe from the extra air pollution of winter? After sun exposure and smoking, clean air is essential. However, air quality is hindered by fumes and dust from the atmosphere that contributes to dullness, fine lines and distressed skin. Even if you use sunscreen and don't smoke, you could still be leaving your skin open to particulate matter that can damage your skin.
Whether you're exposed to the smog in the city of London or other greenhouse gases across the country, toxic air is a global issue. Improving air quality may be a little a little optimistic, however, there are natural ways in which you can protect your skin from pollution.
Nature has given our skin a natural barrier, to help tackle pollution and protect us against harsh chemicals, heavy metals and most damaging of all, the tiniest pollution particles that invisibly bombard and penetrate the skin.
Eat your antioxidants
While antioxidant rich foods are good for your heart and help to prevent some forms of cancer too, they are also an essential part of maintaining skin health. Minimise the impact of pollution exposure on your skin by ensuring a high antioxidants diet. There are many types of antioxidants found in foods, so eating a range of fruits, vegetables and nuts every day will ensure you are getting a healthy range. They are also found in dark chocolate!
Respect your natural defences
Using artificial chemicals, an excess of hot water, rough flannels and harsh exfoliating products can strip away your natural skin barrier against pollution and other toxins. A change to your skin care routine can minimise effects of pollutants and promote healthy skin. Cleanse your skin gently and only use deep-cleansing products that work with your skin's natural defences such as our 100% natural Face Envy Mask.
Using a moisturising cleanser to remove makeup and pollution is gentler to skin than dragging a chemical-infused makeup wipe over it. The contemporary way to clean the skin is to remove layers of beauty products with a loosening botanical oil-based cleanser, gently wiping the residue away and nourishing your face at the same time. This is very different to the old-fashioned feeling of splashing hot water onto the face, or rubbing it with a wipe or cloth and it can take some getting used to. However, skin will often appear more rested, glowing and less irritated within a few days of starting a gentler skin care cleansing routine.
Give your skin a head start
If you could see the pollutants bombarding your skin, would you give it extra synthetic chemicals to deal with too? Of course not – but that's essentially what you're doing, if you are using a commercial product from a regular beauty brand. Nearly all commercially available moisturisers and serums contain parabens, mineral oil, artificial preservatives, fragrances and colours so be sure to check your skincare labels and take control of what you're putting on your skin- and in to your body.
If you start with a moisturising base that only includes natural botanical ingredients that complement your skin, then you are beginning from zero, as far as pollutant levels and chemicals are concerned. Your skin is an amazing part of you and what it needs most is calming, nourishing products that allow it to naturally shield itself from the invisible hazards of modern life. Organic compounds of botanical oils, essential oils and unperfumed and uncoloured products are far less likely to add to the chemical load that your skin already has to deal with every day.
Check out our Daily Skincare Kits for Normal/Dry/Mature or Normal/Oily/Combination Skin which contain everything you need for your 100% organic and completely synthetic-free skincare routine. We meticulously make all our products using organic natural ingredients here in the United Kingdom. Suitable for all skin tones and types. Enter WINTERDETOX at checkout for 15% off these key products until the end of December 2018.
Have you managed to improve your skin with a change of routine? We'd love to hear from you. Please join in our conversation in the comments below.