How to Choose & Use Beard Oil
How to Choose & Use Beard Oil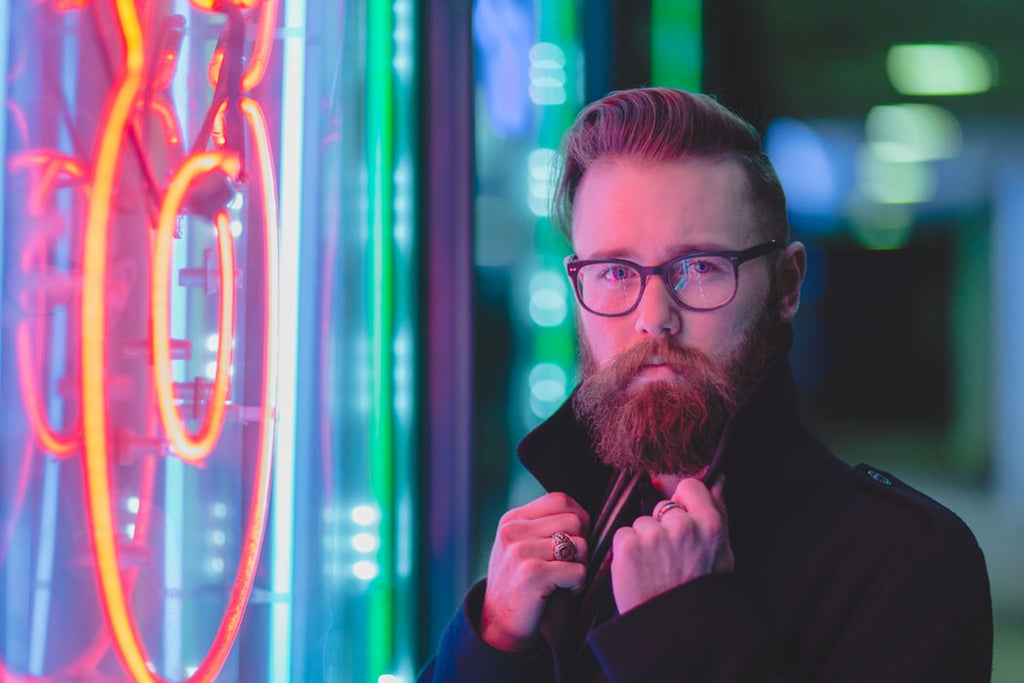 What is beard oil? Will it make a good gift for my partner or father? How do you use beard oil? How do I choose a high quality product?
Beard oil is a hydrating and smoothing lubricant for both beard hair and the skin below. It helps hydrate the skin and smooth the beard, keeping it healthy-looking and well groomed.
Who uses beard oil? 
Many men think they don't need to use facial products, or believe they will look over-styled. However, outdoor activities such as cycling and running can dry the skin, while city life exposes the face to a daily soup of pollution and toxic micro-particles. Organic skincare naturally supports the skin's existing defences, minimising dryness and irritation, while promoting healthy skin.
Whether a man's style is clean-cut, alternative or active, if he has a beard or stubble, he will benefit from using a beard oil.
Is it easy to use beard oil?
A quality beard oil is a moisturiser, facial hair conditioner and hair smoother all in one product. It's very simple to use and takes less than 30 seconds to apply. 
Simply add a few drops of oil to the hands and smooth through the beard and gently massage in to the skin underneath. Less is definitely more when it comes to high quality beard oils and a premium formula should last for many months.
How do I choose a beard oil?
Selecting an all-natural, organic formula ensures that the skin stays calm and hydrated, without the risk of chemical irritants causing dryness or breakouts. 
High quality beard oils tend to be packaged in small bottles because it is concentrated and a little goes a long way. Beard oil is very economical to use as only a few drops are needed. Beard oil in a larger bottle, especially if it's a similar price to smaller bottles, is often a cheaper formula made with synthetic ingredients and fillers, such as water. Fillers are inexpensive ingredients that help stretch profit margins by diluting the active ingredients that benefit the skin. Mineral oil, synthetic fragrances and various preservatives are often found in cheap beard oil. This is great for the manufacturers who have spent very little on the actual oil. But it isn't the most nourishing oil for the beard and can block the skin and cause irritation and breakouts in many people.
A high quality beard oil contains natural botanical oils that are absorbed by the skin and ingredients that support the natural defences of the dermis, the deepest layer of skin, whilst allowing it to breathe. Looking at the full list of ingredients on the label or website should help you decide if a product is premium or cheap quality.
How do I choose a high quality beard oil?
Choosing a natural, organic oil means the skin will actively benefit from the ingredients. With daily use this leads to long-term improvements to the look and feel of both facial skin and beard hair.
Making ethical choices such as locally produced, cruelty-free and vegan brands with sustainable packaging and organic ingredients is becoming more important than ever. 
The variety of grooming products now available for men means that there is no need to compromise on quality when choosing an ethical beard oil. Vegan and environmentally conscious men in particular, appreciate cruelty-free, plant-based and recyclable products. Considering the environment and animal welfare also adds an extra dimension of thoughtfulness to a gift or personal skincare purchase. 
About our beard oil
Our Soft & Strong Beard Oil is 100% organic, with concentrated botanicals to soothe stressed-out skin and condition all types of facial hair and skin. We use sustainable, recyclable packaging, we're free from animal ingredients and animal testing and our beard oil is certified vegan by The Vegan Society. It's also fragrance-free, to complement aftershave and the stronger scent of other EarthZest Organics products for men. PLUS, our Soft & Strong Beard Oil doubles up as a nourishing and re-balancing facial moisturising serum, so is all that's needed to care for hairy and not-so-hairy man skin!
Shop Soft & Strong Beard Oil here, or browse our organic, plant-based men's skincare range here. Stock up early for Christmas and enter FORMEN for 15% off all men's products and gift sets until 30th November 2019.