Treat your feet to keep them sweet
Treat your feet to keep them sweet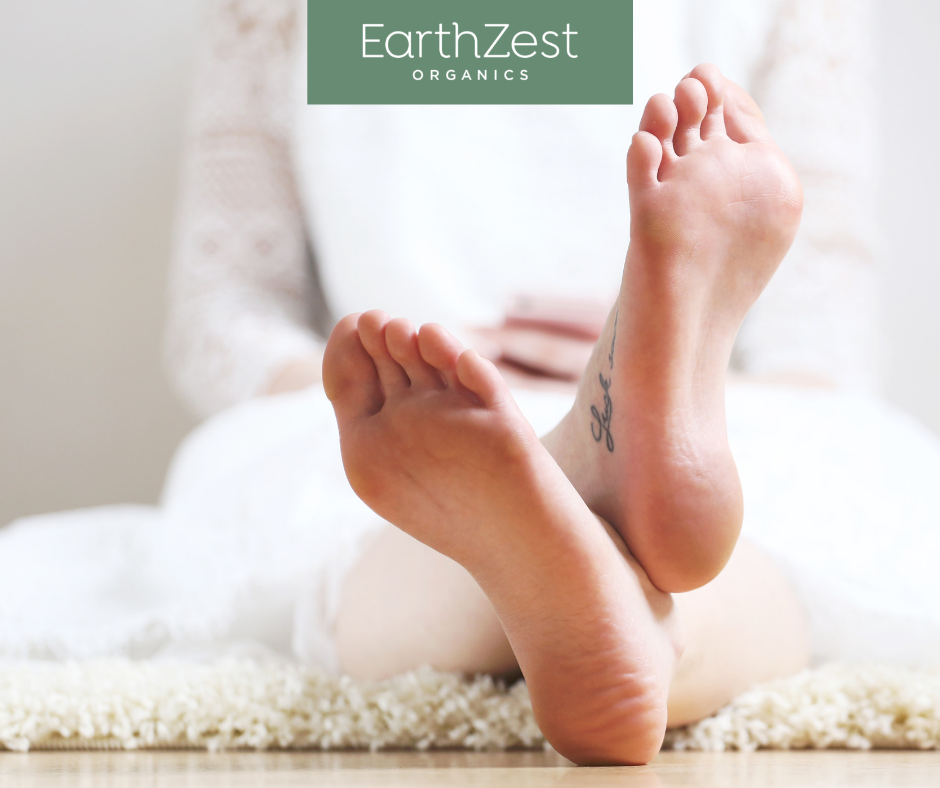 You may have seen a lot of your feet lately – walking barefoot in the garden, paddling in the sea or wearing your favourite strappy sandals. As the nights draw in, it's time for your feet to retreat to seasonal boots and cosy socks. But does this mean that you can forget about them entirely? Here are some great reasons to treat your feet this Autumn and Winter.
While legs and arms are slathered in lotion and hair and nails are trimmed and coloured all year round, feet can start to feel neglected come October time. However, paying attention to your feet can help you to relax, avoid health issues in the future and ensure that you're never ashamed of being caught with your socks off!
Regularly treating your feet with even the simplest of exfoliating and moisturising treatments once a week can alert you to potential health problems. Cracked skin can allow infections in and it's all too easy to pick up a verruca at the gym or pool. All health problems related to feet can be dealt with before they spiral out of control, but only if you spot them first.
We all know how relaxing a foot massage can be, but did you know that a self-massage of your feet can also have a rejuvenating effect? While you might not be a qualified reflexologist, you're in the unique position of knowing exactly what type of touch brings your tired feet back to life. Yoga instructors sometimes have their students massage their own palms and soles and if you use a foot balm or oil, it makes your feet smell gorgeous too.
If you're cutting down on caffeine or simply need a boost to carry on when you're tired, running your feet under cold water and then massaging a lotion or balm such as our award winning Heal & Foot Balm into the soles and toes of your feet, can be more invigorating than a strong coffee and more relaxing than a swim! Try it for yourself when you'd rather slump on the sofa than brave the cold.
People with jobs that require them to be on their feet all day need to take extra care of everything below the ankle. Aromatherapists believe that the soles of the feet are a particularly sweet spot for the absorption of potent botanicals. The pores of the feet are relatively large, compared with other areas of the body, meaning we can absorb oils more efficiently. While we can't offer busy nurses and sales-people a shoulder massage as they work, anyone who's on their feet a lot can use an essential oil-based balm to hydrate and nourish their feet and help them to remain balanced, even during a 12 hour shift.
Finally, certain essential oils can help to keep the feet naturally free from infections, inflammation and itches. We use high levels of shea butter and organic peppermint oil in our foot balm which protects and heals fungal infections, as well as giving your feet a tingly and refreshing boost!
It's impossible to estimate how many thousands of miles the average person will walk in their lifetime. However, for many of those miles the feet will be entirely neglected. Paying attention to your feet can round out your health and beauty routine in just a few minutes a day, leaving you feeling rested and relaxed, and ensuring that your feet are healthy and looking good all year round.

Our Heal & Foot Balm has won GOLD in the prestigious 2019 Janey Loves Platinum Awards! Praised by judges including Zoe Ball, Janey Lee-Grace, Glynis Barber, Jo Wood and Carrie Grant, you can try it now for 15% off when you enter discount code SWEETFEET at checkout. Offer ends 31st October 2019.