Our Day at Gok Wan's One Size Fits All Tour
Our Day at Gok Wan's One Size Fits All Tour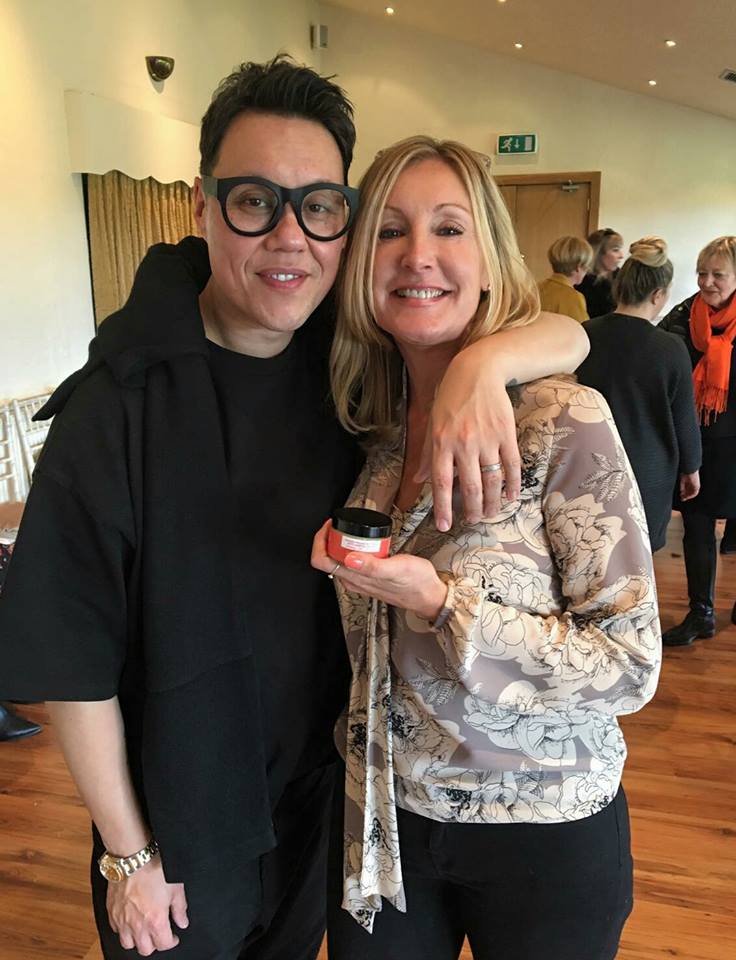 As you'll know if you follow us on social media, this has been an exciting week for us at EarthZest Organics. Last Sunday (7th October) was the One Size Fits All tour, hosted by Gok Wan, and we were delighted to have been chosen as one of the sponsors of the event.
Set in the beautiful surroundings of The Three Rivers Golf & Country Club, here in our home county of Essex, we had the opportunity to meet Gok, speak to him about our products and treat many of his 300 guests to EarthZest mini-treatments, courtesy of Courtney Smith, owner of The Beauty Shop in Southend.
The theme of the day was one of positivity and self-love, with Gok promoting the ethos that every woman deserves to feel good about herself - something that we feel equally strongly about. Gok follows a mostly-vegetarian diet and was really excited about the vegan-friendly, organic ingredients within our products.
He told our team that he's been using and loving our award-winning best-selling facial product, Makes Frankincense Anti-Ageing Balm. This highly concentrated organic balm renews moisture and re-balances and rejuvenates skin and was also the best-seller of the day amongst buyers. In the fast-paced world we live in, it's so easy for people to feel bogged down by day-to-day life, forgetting to take care of their mind and body. Events like this show us how important it us to support and lift one another up, making ourselves and others feel good in the process. 
This year's  tour (which includes a 3-course brunch, fashion show and workshops with Gok) is now sold out across the UK, but we'd highly recommend grabbing a ticket if he takes his show on the road again next year. Every woman we spoke to on the day was buzzing with confidence and feelings of well-being and knowing that we were able to be a part of something which has nourished so many people's souls means the world to us.
Thanks so much to Gok for having us and for his continued support of small UK businesses and quality, ethical products.
If you'd like to try our best-selling Makes Frankincense Anti-Ageing Balm for yourself, we're offering 15% off this amazing product when you enter GOK15 at checkout before the end of October 2018.