Skin Care Tips for Healthy, Glowing "Honey Skin"
Skin Care Tips for Healthy, Glowing "Honey Skin"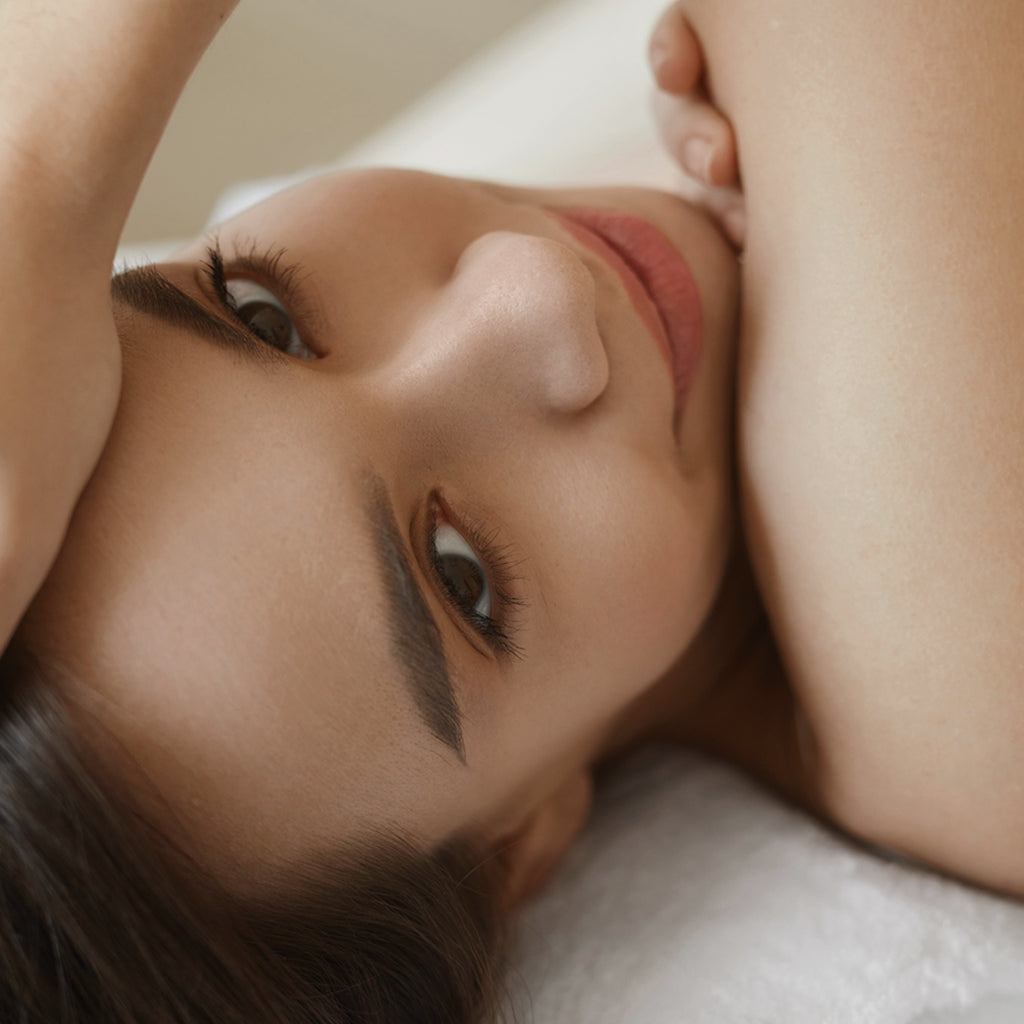 How to get Instagram worthy "Honey Skin" – the latest skincare trend.
Korean women take their skincare super seriously. The beautiful glowing tones of "Honey Skin" – no filter necessary - are visible on thousands of Instagram pages. But how do they get such healthy glowing skin and might it be possible that your own skincare regime could be holding you back? Read on to discover the micro-level secrets behind supermodel-sleek skin.
While naturally perfect skin is rare, those of us that have ample beauty sleep, eat well and drink a lot of water often have a head start when it comes to radiant skin. The beauty of a trend like Honey Skin is that it can elevate already good skin to near-perfection, but it can also help to open up and brighten any face, even without makeup. It's also a nourishing rather than purely cosmetic approach, so it's really a treatment for your skin that just happens to look incredibly natural and radiant from Day 1. So what are the secret beauty tips?
Small pores, a smooth surface and a plumped-up appearance all give the impression of health and youth and that is exactly what a Honey Skin routine is designed to achieve. Everyone's skin is different and all the Korean beauty bloggers and celebrities have their own special skincare menu, made up of specialist products that cleanse, tone and moisturise in such a way that the skin appears plumper, brighter and smoother.
Here we look at how your daily skincare routine might be dulling your skin and how you can easily swap it for a more nourishing regime. Armed with the facts, it's possible to choose products to achieve skin that is much more Honey than Waste of Money.
Your current cleanser
Did you know that your current cleanser could be stripping away the uppermost protective layer of your skin, leaving it microscopically rough, patchy and looking dull? Facial oils like phospholipids occur naturally in your skin, and these can be damaged by artificial cleansers. Skin has its own in-built protection and swapping your current cleanser for a product that respects and supports this is often the first step to restoring that beautiful, youthful glow.
Harsh cleansers can sometimes cause the skin to break out when they are first applied, leading many people to cling to their current cleanser for fear of a breakout. But a cleanser that doesn't strip the skin really shouldn't cause breakouts. If fear of a fortnight full of spots is holding you back, switching to an all-organic cleanser will rapidly clarify and refine your skin. Our cleaners will removes dead skin cells and leaves your skin with a natural glow.
Why you need a toner
Toner goes in and out of fashion and skincare companies have been accused of over-hyping this stage of skin care in order to sell more products. But, an effective toner is a vital step in achieving rested-looking beautiful skin.
While it's important to ensure that the skin is not stripped of its protective layer, it is equally vital to rid the skin of all traces of impurities, including foundation, eye makeup, oils and pollutants from the air. This is where applying an organic toner can help to brighten up the skin, by sweeping away those last little specks of dirt. 
Alcohol-based toners harshly strip the skin of its protective layer and can disturb the skins natural PH balance. A more natural and nourishing base for a toner is a hydrolat, or floral water. Rose Hydrolat, for example, has been used in skincare for thousands of years, most famously by Cleopatra, because of its soothing, antiseptic and tightening properties.
It takes thousands of organic rose petals to make one small bottle of Rose Hydrolat, so many cosmetic companies use water for their toner base and merely add a small amount of rose oil or synthetic perfume afterwards, just to make it sound good on the label.
Our luxury toners  contain a perfect combination of floral hydrolats and essential oils to gently wipe away residual dirt and build-up on the skin, while minimising pores, hydrating the skin and leaving the protective layer intact. This is the second stage in achieving "Honey Skin" – wiping away anything that might dull the skin's natural glow, soothing the skin naturally, and minimising pores.
Serum
Any serious skincare aficionado is now using a serum as well as a moisturising cream or balm.  To achieve the elusive "Honey" look, gently layering your moisturisers and serums is the way forwards. 
To achieve an almost 'inner' glow to the skin, several layers of smoothing and nourishing product are more effective than one thick layer. Gently massage serum to moist skin to draw microscopic beads of water deep into the top layers of the skin. This will help the skin to appear plumped up and naturally beautiful, in exactly those areas that were looking patchy or dehydrated before.
A serum is a concentrated product, designed to deliver effective ingredients to deeply cleansed and toned skin. The idea of a serum is to penetrate the skin with nourishing and balancing ingredients that can get to work immediately, delivering hydration and nourishment to the parts of your skin that need it most.
Moisturising Balms
Dry skin is the enemy of glow, so it's important to top off your skincare regime with an all-over intensive, non-greasy moisturiser. If this contains additional skin nourishing ingredients, then it's a double-plus for glowing skin. Supporting and adding to the skin's natural barrier, which we looked at earlier, is the main purpose of a good moisturiser.
EarthZest moisturising balms contain pure, natural and organic ingredients, to ensure that every single speck of product is delivering active care and support to the skin, with no fillers, preservatives or other 'dead' ingredients. This final step of applying a super hydrating, rich and creamy balm seals in the glow created by the previous hydrating steps and draws further moisture into the skin from the air.
Why Honey Skin?
Finally, honey skin is achievable at any age, for any skin type. It compliments any colour of skin or style of hair and goes with every outfit and any shade of lipstick. Having the confidence to show the real you is true beauty and wouldn't the world be a more beautiful place if we all wore our natural radiance as easily as we wear our favourite lipstick? EarthZest's home remedies were originally formulated to bring skin back into balance and a very welcome side effect of nourished, calm skin is – you guessed it – enviable and authentic glowing skin.