Benefits of Vegan Make-Up
Benefits of Vegan Make-Up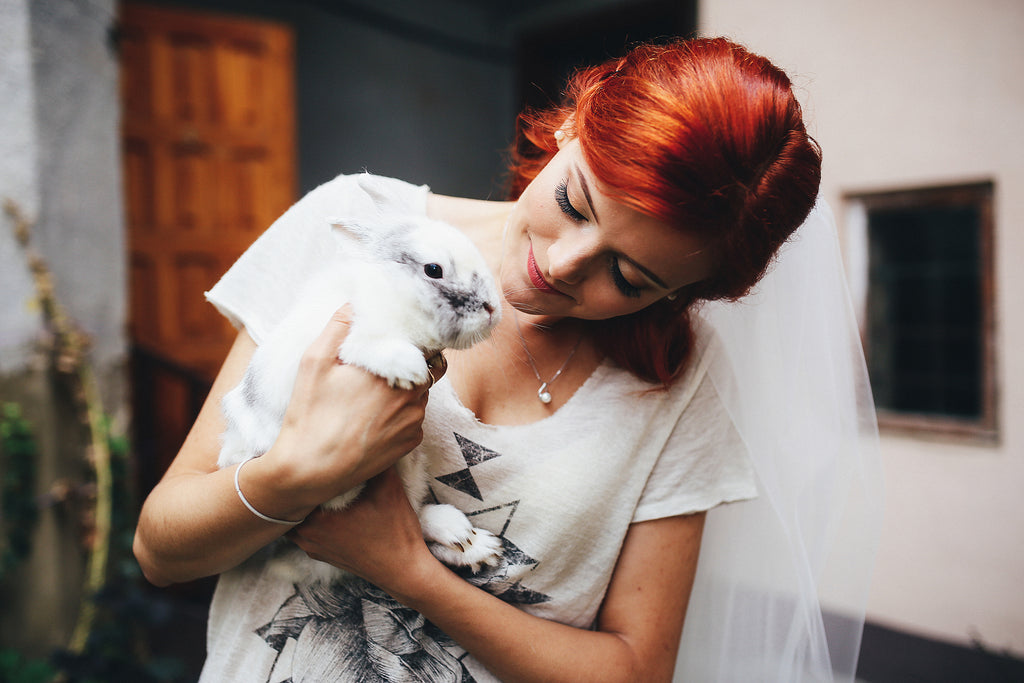 What is vegan make-up?

Many of the hottest new make-up artists and brands are now going vegan. Several traditional manufacturers have reformulated or launched new products with a vegan ingredient list. But what is vegan make-up, and is it worthy of the hype?

Vegan make-up is cosmetics such as liquid or powder foundations, lip pencils and eye liners, which have been developed and produced without abusing or exploiting animals. This means no animal-derived ingredients and no animal testing either.

There are several benefits of using vegan make-up, but people mainly choose vegan because they care about animals and want to avoid creatures such as rabbits, cows, bees and sheep being harmed in the process of creating and testing their cosmetics.

No animal ingredients

If make-up is vegan, it does not contain ingredients made from animals, such as:
Lanolin, made from sheep's wool.
Cochineal, a red dye made from crushed beetles.
Tallow, which is another name for animal fat.
Gelatine, which is made from the boiled bones, tendons and skin of animals.
Honey, which is extracted from bee hives, causing stress and starvation to bees.

Vegan make-up uses plant and mineral based ingredients instead.

No animal testing

The beauty industry has a history of testing cosmetics and ingredients on animals, to ensure that they are safe for humans. These procedures can involve animals being clamped or chained into position, shaved, having products squirted into their eyes, being force fed or forced to inhale cosmetics, or having irritant chemicals applied to their skin. The experiments are cruel and distressing for the animals, and consumer backlash against these experiments has inspired manufacturers to explore animal-friendly ways of testing their cosmetics. Some companies still test on animals. For example, to sell in China, animal testing is required by law. By buying vegan cosmetics, you can be certain that you are not accidentally supporting any type of animal cruelty.

Other benefits of vegan make-up:

All vegan products are naturally animal free and many are gluten-free, meaning they are more suitable for some people with sensitive skin and allergies.

Vegan make-up doesn't require the type of heavy processing or preservatives that are required to make ingredients like animal fats and gelatine suitable for cosmetic use. This means that less of the product is made up of chemical preservatives and other synthetic ingredients that have nothing to add to the health of your skin, or the quality of the product, beyond stopping the product from going bad.

Certain ingredients like lanolin can clog pores and trigger acne. If cosmetics cause your skin to break out in spots, itchy or dry skin patches or rosacea, you might find vegan cosmetics are gentler and don't irritate or clog your skin.
Vegan cosmetics tend to have fewer and more organic ingredients than traditional blends, making it easier to identify and track the ingredients you are using on your skin.
An unexpected benefit of vegan cosmetics is that they are kinder to the environment. Animal-derived ingredients take a heavier toll on the environment than plant based or mineral substances.

Why is vegan make-up important?

Every time we buy a product, we are telling that company that we are happy with the product. If we buy products made from animals or tested on animals, we are promoting animal cruelty and exploitation, by funding it financially.
By choosing vegan-friendly beauty brands, we can support a crueltyfree company that avoid exploiting animals. It can be better for our skin, especially if we have sensitive skin or allergies, and vegan make-up ingredients are on balance, kinder to the environment as well as to animals.

Where can I find vegan make-up?

Some well known vegan make-up brands are Inika, which has a large range of products, B Beauty, a budget range from high street retailer Superdrug, and E.L.F. cosmetics, whose entire make-up line is vegan. Even some of Urban Decays eyeshadow palettes and other make-up are now certified vegan. Other vegan brands, including exciting boutique, holistic handmade and hip micro-brand vegan make-up manufacturers, can be found on Instagram using hashtags like #veganmake-up and #crueltyfreemake-up.
Don't forget, once you find your perfect makeup products, we have the great complimentary vegan and crueltyfree makeup removers that are suitable for all skin types. We offer a range of women and mens grooming products. Our 100% organic, Certified Vegan skincare products have been meticulously made here in the United Kingdom.