How Does Skincare Change in Your 40's?
How Does Skincare Change in Your 40's?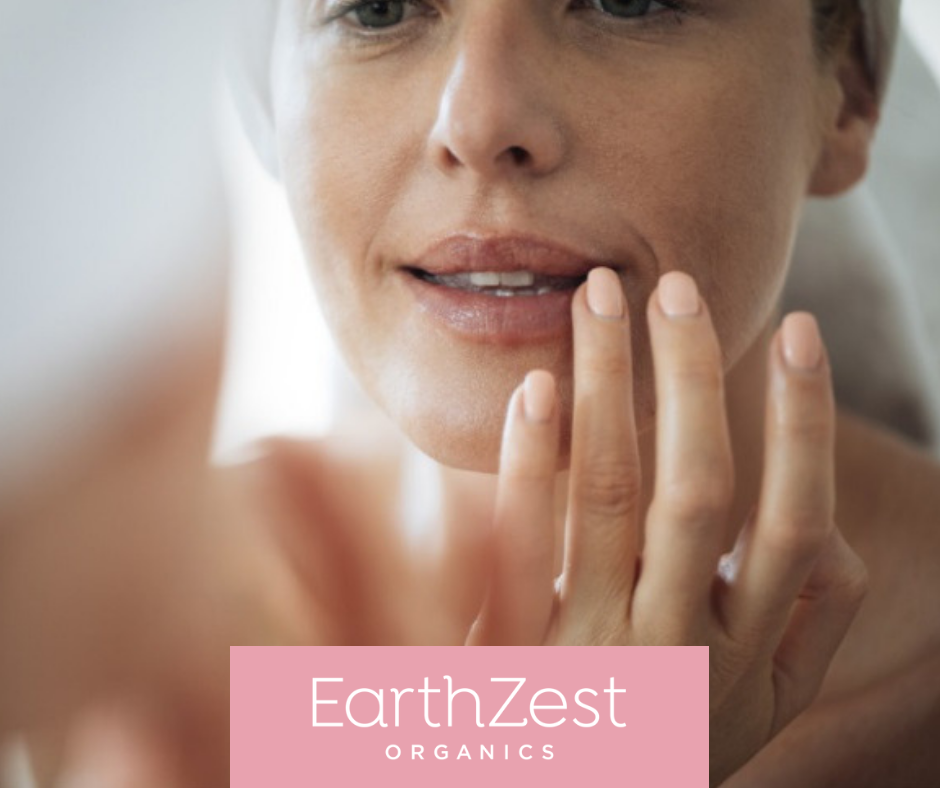 By the time you reach your 40's, you should know a thing or two about skincare but now it's time to up your game! In your 40's, your skin cell turnover rate has halved since your 20's, meaning wrinkles have started to become more defined and your skin is probably a little less radiant.

Hormonal changes are also common as your levels of oestrogen begin to decline – this affects the function of fibroblasts that produce elastin and collagen, as well as melanocytes that keep the skin firm, smooth and toned. Consequently, your skin becomes less supple and can begin to sag and as it produces less oil, it can become drier. Therefore, having a carefully tailored, twice-daily regime, to keep your skin hydrated and fed with as many nutrients as possible, is essential.
 
The Ultimate Skincare Routine for Your 40's:
 
Step 1 - Cleanse
A botanical cleansing oil is perfect as it doesn't strip your skin of its natural oils or block the skin (as mineral oil often does). Make sure you're gentle when cleansing – don't tug at your skin; instead gently massage into your face and neck with soft fluid movements, upwards and outwards. This helps stimulate collagen production and boost lymphatic drainage. Since we NEVER add water to any of our products, we recommend moistening the skin first (with pure water or one of our Toners or Rosetorative Water) to improve absorption of the Cleanser and prevent product wastage.
 
Step 2 - Tone
In your 40's you need a toner that will hydrate and rebalance your skin, so look for toners without alcohol that are infused with natural botanicals such as lavender, to encourage skin regeneration and repair. Toning your skin will complete the cleansing process and remove any remaining dirt, excess oil, makeup and dead skin cells.
 
Step 3 - Moisturise
By now you're probably a moisturising pro and you know you need to do it morning and night. But you also need to choose your moisturiser very carefully, ensuring that it's not diluted with large amounts of water and synthetics and that it's enriched with premium, anti-ageing ingredients. TIP: check the label of your current moisturiser and if you see Aqua as the first ingredient, you know that water is the main ingredient in that product (diluting with water gives manufacturers higher profit margins but does nothing for your skin)!

We believe moisturising with botanical oils is a must in our 40's. Plant oils are lipophilic, which means they have a smaller molecular structure so they can penetrate further into your dermis, allowing your skin to retain hydration at a much deeper level. Look for a hard-working blend enriched with anti-ageing rosehip, vitamin-rich macadamia and re-texturising jojoba, to make wrinkles appear smoother, skin feel firmer and appearance look much more refined. We recommend using our Fountain of You Serum while your skin is still moist from applying the Toner in Step 2 – simply apply 2-4 drops to your fingertips and gently massage into your face and neck, using upward, circular motions.
 
Extra love

If you follow the 3 steps above, twice-daily, your skin will soon be thanking you and looking and feeling revived and rejuvenated. And you can enhance the effects even further by adding 2 more steps to your regime….
 
Step 4 - Feast Your Eyes
Your eyes are one of the first places to show signs of ageing, as the skin around the eyes is super delicate. Forget eye creams (which are whipped water and air and not much else) and instead opt for a super-light, intensive eye serum, to effectively deal with lines, puffiness and dark circles.
 
Step 5 - Moisturise again!
In your 40's your skincare regime is all about hydration and locking in as much moisture as possible. During the night our skin loses the most moisture, so incorporating a hydrating treatment mask once or twice a week creates an extra layer of protection, allowing the active ingredients to penetrate more deeply while you get your beauty sleep. So if your skin needs an extra boost (either before bed or perhaps in the morning after a heavy night out), we've formulated our Award-winning Makes Frankincense Anti-Ageing Balm especially for you! It's our most powerful anti-ageing product - an intensive cocoa butter-based moisturiser and overnight treatment mask, to give mature skin a surge of vitamins and anti-oxidants and a smooth, glowing complexion. It's perfect for the day, with a lightweight formula that prevents dehydration and provides a smooth make-up base and you can apply it more thickly at night, to "feed" your face and neck, without causing greasiness or blocking pores.

Any of the above products would make a perfect gift this Mother's day, or shop our money-saving gift sets for the ultimate skin care routine for your 40's and beyond!
15% off our Ultimate Daily Skincare Kit for Normal/Dry/Mature Skin when you enter MOTHER15 before the end of March 2019.