22 Amazing Benefits of Rose Water
22 Amazing Benefits of Rose Water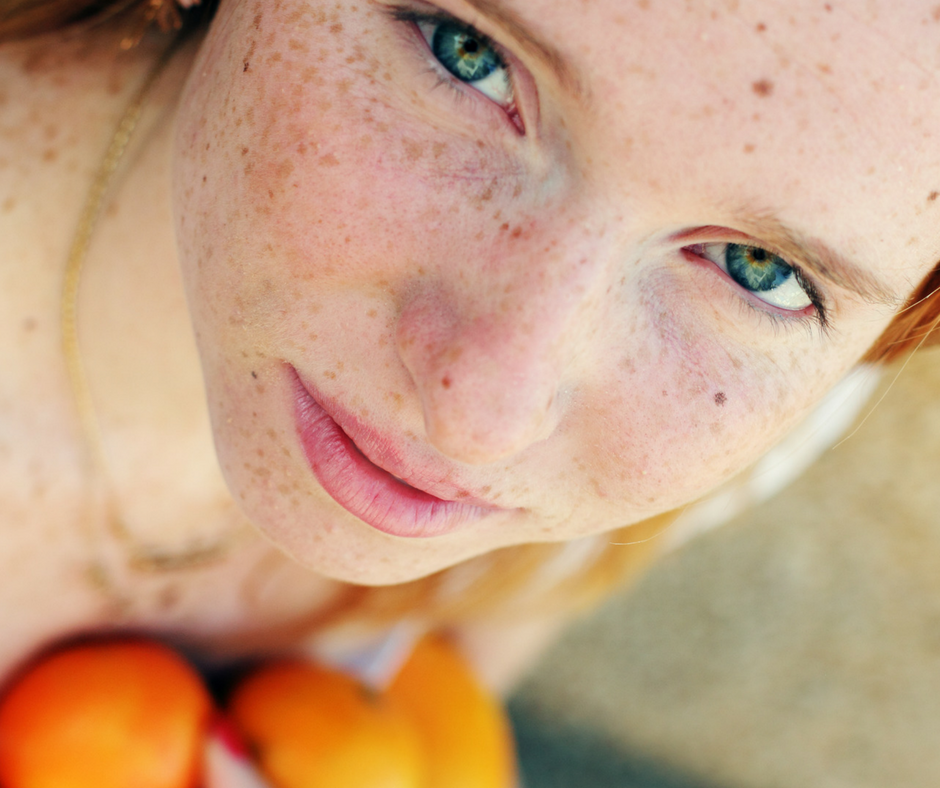 Q. What do herbalists, scientists, dermatologists and Queen Cleopatra have in common?

A. They all agree that rose water has astonishing healing properties!
1. Ancient antiseptic
Rose water has a long history of treating wounds and skin problems, thanks to its antibacterial and antiseptic qualities. It helps skin to heal faster and can be used to gently treat and heal acne and other skin conditions.
2. Oil control
While rose water is hydrating for the skin, it also helps to control excess oil. This makes it the perfect ingredient for all types of skin.
3. Gentle anti-inflammatory 
Despite its impressive antiseptic qualities, rose water is a gentle type of anti-inflammatory. It can be used to treat skin irritation and helps to soothe rosacea.
4. Anti-ageing protection
Rose water is rich in skin-protecting and anti-ageing antioxidants. This helps protect the skin against the damaging effects of free radicals.
5. Ancient Wisdom
Rose water is one of the oldest cosmetic products in the world. The method of distillery in the rose fields of Iran has remained largely unchanged for over a thousand years. Our ancestors recognised the powerful healing and soothing properties of the fragrant distillation, while modern scientists are still discovering new applications and medicinal uses. Nowadays, rose water can also be extracted mechanically but our rose water is additive-free and still obtained in the original way.
6. Natural anti-depressant 
Science has confirmed what herbalists have known for thousands of years - rose water has an anti-depressant and anti-anxiety effect upon the body and mind.
7. Bee kind
The large, organic rose fields needed to produce our pure rose water are a healthy banquet for bees and other insects. This benefits local wildlife by making food more abundant and reduces the amount of artificial pesticides in the food chain. 
8. Simple hydration
A basic but essential benefit - rose water has powerful hydrating qualities. It helps to lock moisture in to the skin, keeping it supple, smooth and healthy.
9. Inhibits elastase and collagenase
Scientists are working on neutralising these skin-ageing substances. The good news is that rose water is ahead of the game again as it inhibits the production of both of them.
10. Triggers immune system
Another scientifically documented property of rose water is its ability to prompt the creation of histamines in the skin. This allows the immune system to quickly begin to fight infection and heal the skin.
Organic rose water is a key ingredient in our 3-step Daily Skincare Kit for Normal/Dry/Mature Skin. Formulated to care for sensitive skin including eczema, rose water is just one of the 100% organic botanicals in our uniquely nourishing blends.
11. Anti-anxiety
Did you know that rose water can be used to treat anxiety too? Our natural and organic skincare has some surprising side benefits!
12. Sleep-inducing
Due to its calming effects on the nervous system, the scent of rose water can also benefit insomniacs and promote a restful night's sleep. 
13. Amyloid inhibitor
Scientists are exploring the treatment of dementia and Alzheimer's with rose water, as it contains an amyloid inhibitor which neutralises damaging amyloids in the body. Who knows what other healing properties scientists will discover? 
14. Lowers cortisol
You may have heard of cortisol in the context of stress-induced belly fat. Could our Rosetorative Water help lower your risk of stress-related illness and bloating? A study shows that inhaling the scent of rose water lowers this stress hormone in our bodies.
15. Natural balance
Rose water helps maintain the skin's PH balance. A slightly acidic complexion is healthy and rose water helps to re-balance the skin's levels naturally.
16. Tightens pores
Another incredible skincare benefit - rose water naturally tightens pores. Unlike some treatments on the market, it can be used daily with no side effects.
17. Goodbye tired eyes!
The skin around the eye is delicate and dark circles need special care. Rose water gently hydrates and brightens dark circles, plumping the skin and refreshing the eye area naturally.
18. Fights infection fast
Histamines are the body's warning signal to fight infection. Rose water can trigger histamines in broken skin, meaning faster healing time and less chance of infection. This is good news for acne sufferers and anyone with irritated, sensitive skin.
19. Calms red skin
The soothing effect of rose water means it's perfect for calming sunburn, rosacea and other types of troubled skin. 
20. 100% vegan
When skincare is vegan, you can be confident that no animals have been harmed to create it. Vegan products contain no animal ingredients and do not require large amounts of chemical preservatives - better for your skin and best for animals!
21. Environmentally friendly 
Rose water is relatively simple to produce and its waste products are biodegradable. It provides food for bees and other insects and uses less water than many other types of beauty ingredients.
22. Natural make-up setter
Rose water in spray form can be used as a luxurious setting mist or refresher spray for make-up throughout the day. The scent is a wonderful aromatherapy pick-me-up too, so keep a bottle in your handbag for when you need to look and feel polished and keep it chilled in the fridge to cool down during hot weather.
Shop our 100% organic Rosestorative Water. Suitable for every type of skin, including extremely sensitive and baby skin. Save 10% when you enter ROSE10 at checkout before 30th June 2019.