3 Best Foods For Skin- Vegan Superfoods
3 Best Foods For Skin- Vegan Superfoods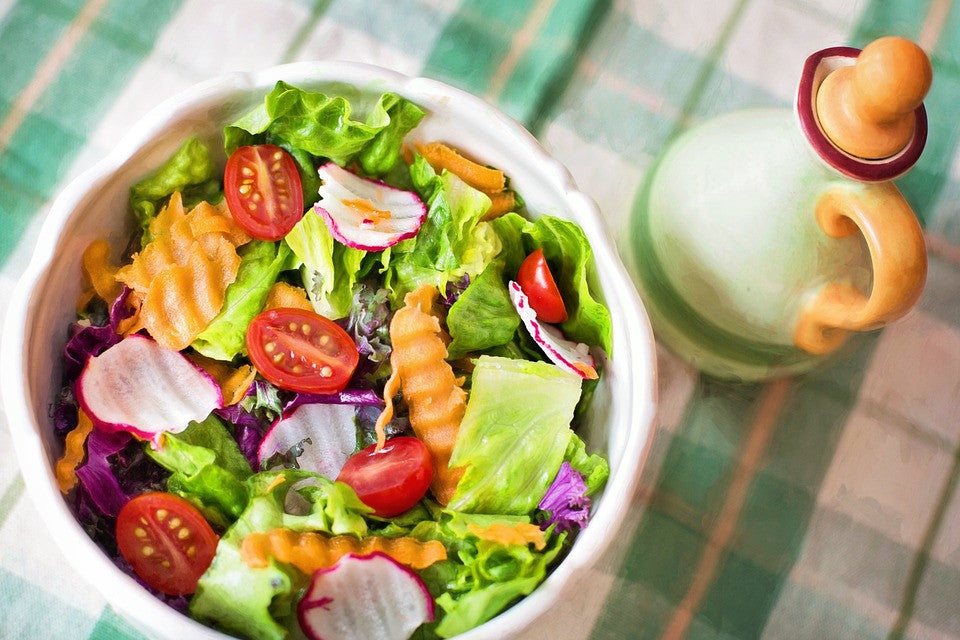 The healthiest foods in the world are vegan, so if you're already vegan, you're off to a great start! A list of food for healthy and glowing skin could go on forever; vegetables, green teas, dark chocolate etc. However, to keep it short, we have given you a list of just three essential health foods, which bring big health benefits including anti-ageing and hair and nail strengthening.
Dark, Leafy Greens
A diet high in greens such as cabbage, spinach and kale will give your skin a healthy glow, as well as being a powerful antioxidants (to prevent cell damage, which is one of the causes of fine lines and certain diseases).
If you don't fancy feasting on piles of cabbage, you can make green, home remedies in your blender or Nutribullet. The easiest way to do this is to use frozen veg such as spinach, cabbage, or even Brussel's sprouts if you're feeling brave! The green smoothie doesn't need to be big, half a glass should do it. Simply add a handful of greens to some cold water and whizz up in your blender. While fruit smoothies may taste better, a pure green smoothie daily will have your skin looking and feeling healthy skin in no time.
Bags of baby spinach are a great staple for glowing skin and can easily be added to many meal plans to create healthy recipes. You can add the leaves to dishes such as stews and curries for the last 2 minutes of cooking, or use spinach instead of lettuce in salads.
Tomatoes
Tomatoes are excellent sources of anti-aging nutrients, and protect the skin against sun damage. They contain Lycopene, which helps form a barrier against sunlight, and are a rich source of Vitamin C, essential for skin health.
Cooked and raw tomatoes contain slightly different health properties, so make sure your diet contains both. Fried or baked tomatoes on toast make a great vegan breakfast or snack, and most soups, stews, curries and chillies benefit from a handful of chopped tomatoes during cooking. Baby tomatoes are a great snack food that can take the place of crisps or nuts if you are watching your weight. But however you eat your tomatoes, make sure you get a daily dose!
Pumpkin Seeds
The last food for glowing, healthy skin is the humble pumpkin seed. It is rich in vitamin and minerals essential to keep skin healthy. This includes omega 3 fatty acids and Vitamin E. Increasing collagen production and speeding up healing while reducing inflammation is just a fraction of what these tiny seeds can do when eaten on a regular basis.
Help boost collagen levels and therefore skin elasticity by having a jar of pumpkin seeds on your kitchen counter and sprinkling them on top of your regular meals. They go particularly well with salads, or try diced onion, grated carrot and pumpkin seeds as a crunch raw soup topping. You can also sprinkle them onto porridge and spicy dishes for added crunch.
Natural Skincare
If you're paying attention to what you put into your body, then you might want to browse our range of 100% vegan and organic skin products. Our range supports healthy diets by offering plant-powered nutrition for your skin, with no fillers, synthetics or added water. Suitable for all skin types even sensitive and dry skin. Our Makes Frankincense Anti-Ageing Balm is a best seller!